It's the beginning of fall in training and winter cycling training! And MagneticDays has decided to give all JARVIS' owners a 25% discount on the purchase of one of the self-managed training packages that you can find in our shop. This offer runs through 31 December 2021. The self-managed packages (8, 12, 16 or 24 workouts) fall into the category of MD workouts that each client / athlete can manage entirely independently. Created on the basis of HTT personalized training methodology, each workout is made of a skeleton-structure which will transform the data into Watt, RPM, Newton and HR parameters, based on the threshold values set by the athlete in their personal profile on the App. The threshold values can be obtained by taking one free AUTOTEST in your MD WiFi account, which will determine the actual parameters at any given time.
"From training to get in shape in 2, 3, 4 or 6 months to the specific training for the different distances of triathlon, for the lovers of virtual races on Zwift and for those who simply want to feel better; MagnticDays – says the company in a note – makes personalized workouts one of its cornerstones. This is why we have created many packages, all different, to meet everyone's needs. And our coaching team is always working to create different types of training for new goals."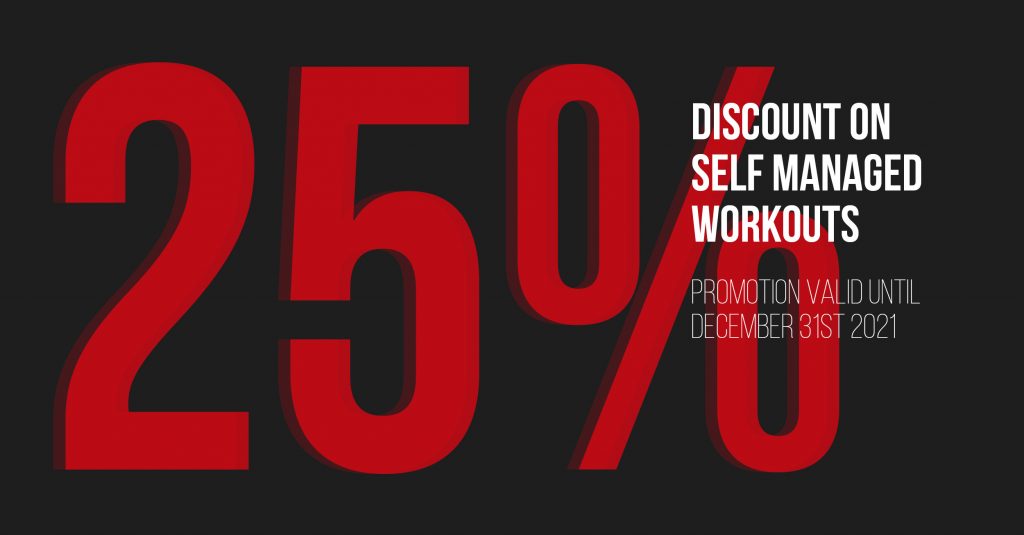 The new JARVIS firmware 04.00.C/D36 is available on App section of our website. It improves the compatibility with the most of indoor training platforms supported by the MagneticDays indoor training system (Zwift, BKool, Rouvy AR and FulGaz). Directions are following.
Our indoor smart training system, JARVIS, has never stopped evolving, growing in value and improving its technical and functional peculiarities. Nonetheless, we have not increased the price for 2 years to allow more people to have access to this tool, which does not belong in the traditional category of bike rollers or bike trainers.. it's a life philosophy!
But raw materials' prices keep going up, and Italian high manufacturing has its costs. For this reason, we are here to announce that as of Monday, 18th October 2021, the price of the JARVIS will be € 2150 and that of the JARVIS Light will be € 1400. The purchase opportunities are still available, like Smart Rent and Pay Per Use options, because we believe that everyone has to have the possibility to try the HTT training methodology before buying the smart trainer that will change the way they train and their sports life.
For all orders received up to the 17th October 2021, the price will be the current price of € 1990 for JARVIS and € 1250 for JARVIS Light. Another good reason to decide to buy now!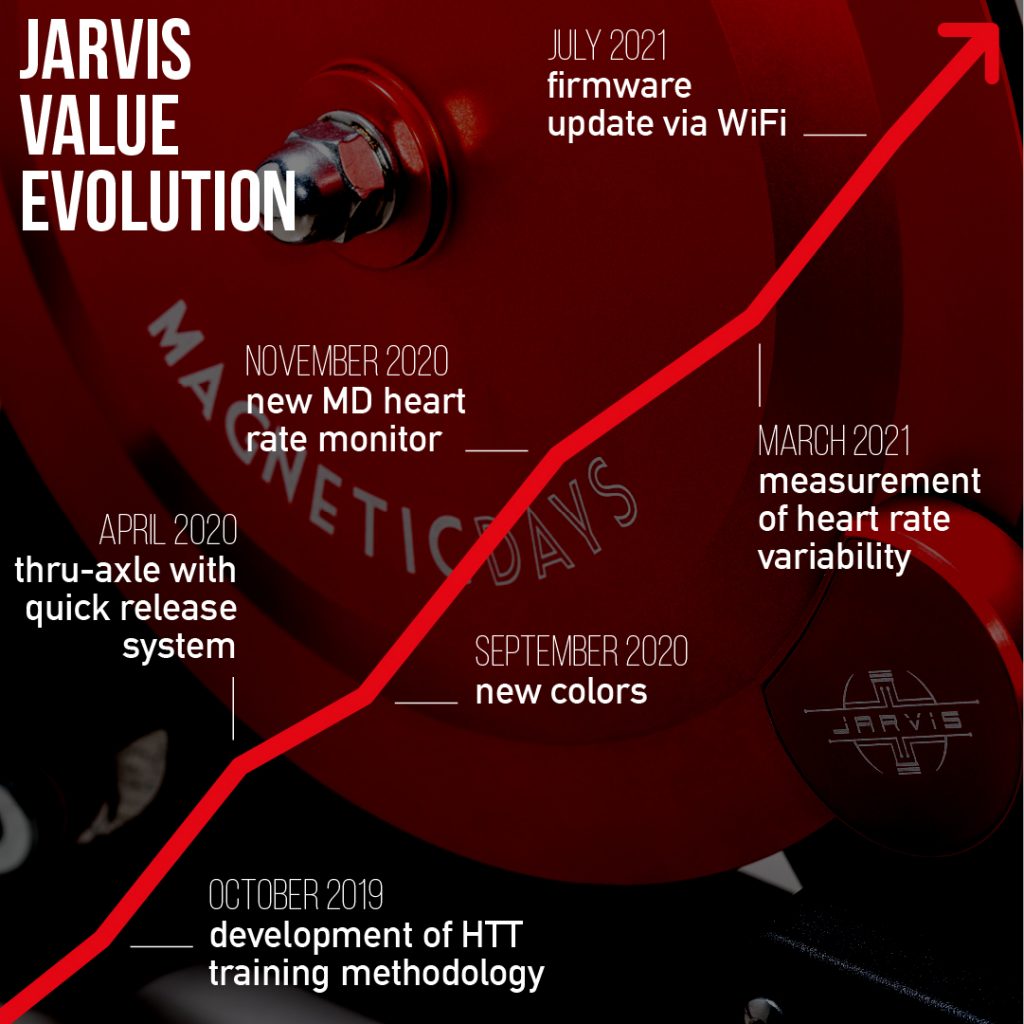 After being the first and the only ones to introduce the rental formula in the world of indoor training systems several years ago, and having always looked at the needs of customers, today we make another step at the commercial level. A few months ago we created an even more flexible rental formula (valid for CE), SMART RENT, which is accessible and adaptable to every need. The goal is to make it as easy as possible to enter the MD world and to make everyone understand the tremendous difference between the JARVIS smart trainer system and what are commonly called bike trainers, from the simplest ones to smart trainers.
Within the SMART RENT formula – which is available not only for the JARVIS but also for the entire range of MagneticDays products, including the new JARVIS Light – there are 5 "packages" that we have called BUNDLE, specific for all kinds of needs: from fitness centers to medical offices, from biomechanics to those who want to have  a station of excellence for quality indoor training in their homes:
BUNDLE ROLL BAR (JARVIS classic + roll bar + mat)
BUNDLE ROLL BAR Light (JARVIS Light + roll bar + mat)
BUNDLE LA BIKE (La Bike + JARVIS classic + mat)
BUNDLE LA BIKE Light (La Bile + JARVIS Light + mat)
BUNDLE BIOMECHANIC (JARVIS Light + roll bar + mat + MD CALIPER)
But there is more. MagneticDays, remaining faithful to its great commercial versatility, also offers customers the opportunity to create their own customized BUNDLE, just ask for a quote. Even if the indoor season is still far away, you will have all the tools to make it original and exciting. Hurry up.. customize your smart training pack and enjoy your training!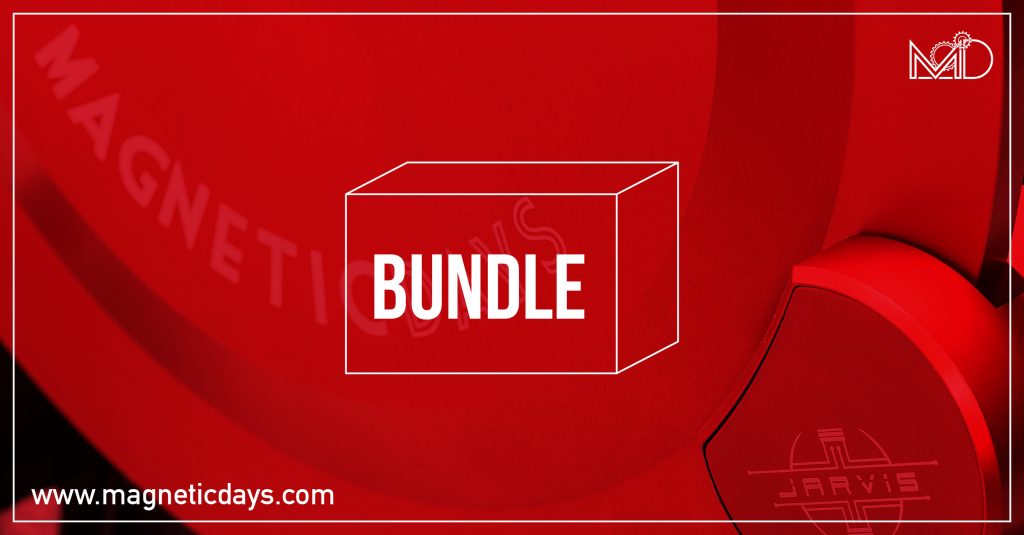 CRONO TOUR MD is the bike trainer free workout developed by MagneticDays in honor of Tour de France 2021. From today, all MD users have been received a free workout named "Crono Tour" that simulates excatly the penultimate stage of the "Grande Boucle": 31 km of individual time trial scheduled for July 17th!
This MD workout is SELF-MANAGED (based on a fixed value of Newton and free RPM) and requires to insert the value of Watt at the Threshold in the amount of 5% less than the last incremental test. CRONO TOUR workout is available in the menu of App MD WiFi: WORKOUTS –> AUTOGESTITI EVOLUTION.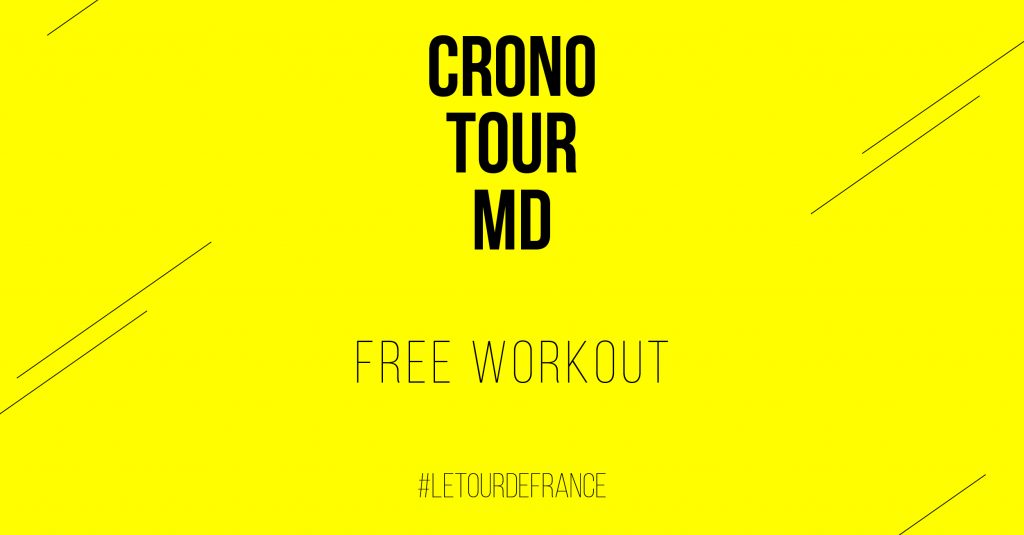 Client assistance and customer feedback are among the distinctive qualities of MagneticDays. So it's possible to share your google reviews on MagneticDays JARVIS smart trainer, the user experience and everything that makes you feel part of the MD family. Leave us your review here. Your opinion is very important to us!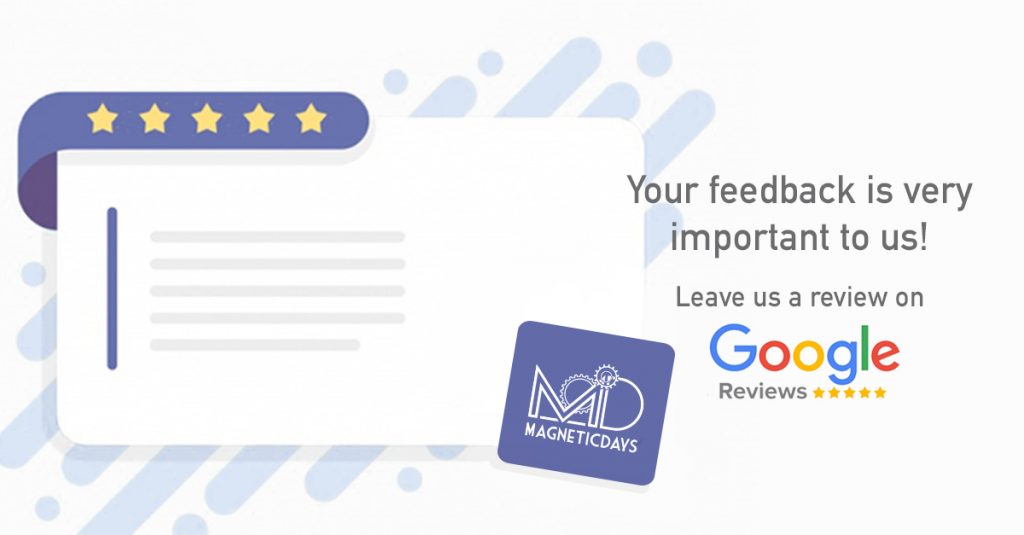 MagneticDays introduces the possibility to connect the MD account to STRAVA. All workouts executed after enabling this option will be automatically synchronized. The quick guide is available here.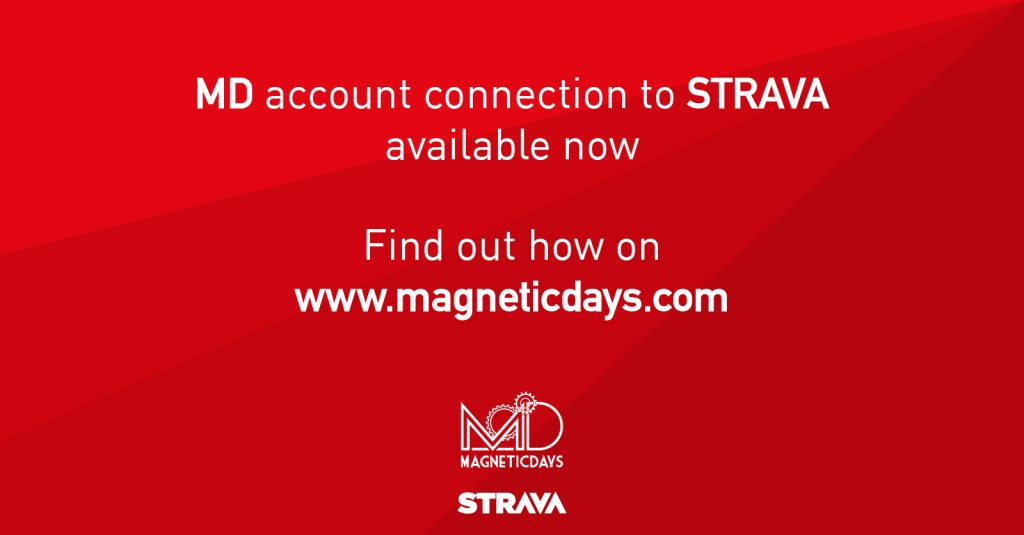 Created to meet the demands of the many biomechanics asking for a dedicated product, the biomechanics CALIPER for cycling is the latest jewel from MagneticDays. Once again, as for the JARVIS smart trainer, the mechanics workshops of Foiano della Chiana gave life to a new instrument that quickly and accurately measures all the parameters of the bicycle frame: saddle height (H1), saddle setback (L1), handlebar height (H2), handlebar reach (stem adjustment) (L2), seat tube lenght (A1) and rider compartment (cockpit) (A2).
The biomechanics caliper for cycling is part of the new Biomechanics line by MagneticDays, and is available in total black on the MD online shop. Biomechanics who use the MD caliper can count on the dedicated MD Caliper App available for iOS / Android and web calculation tools that allow you to quickly and easily obtain the main biomechanical parameters, and generate a measurement report. To complete the package of the Biomechanics line you will find the branded mat and the roll-bar.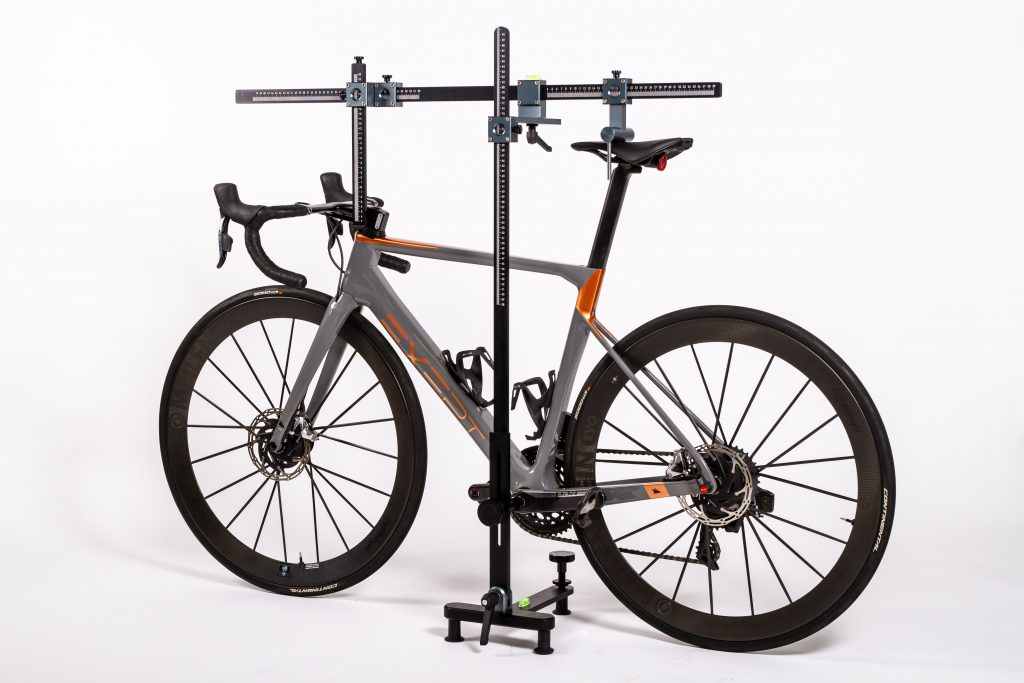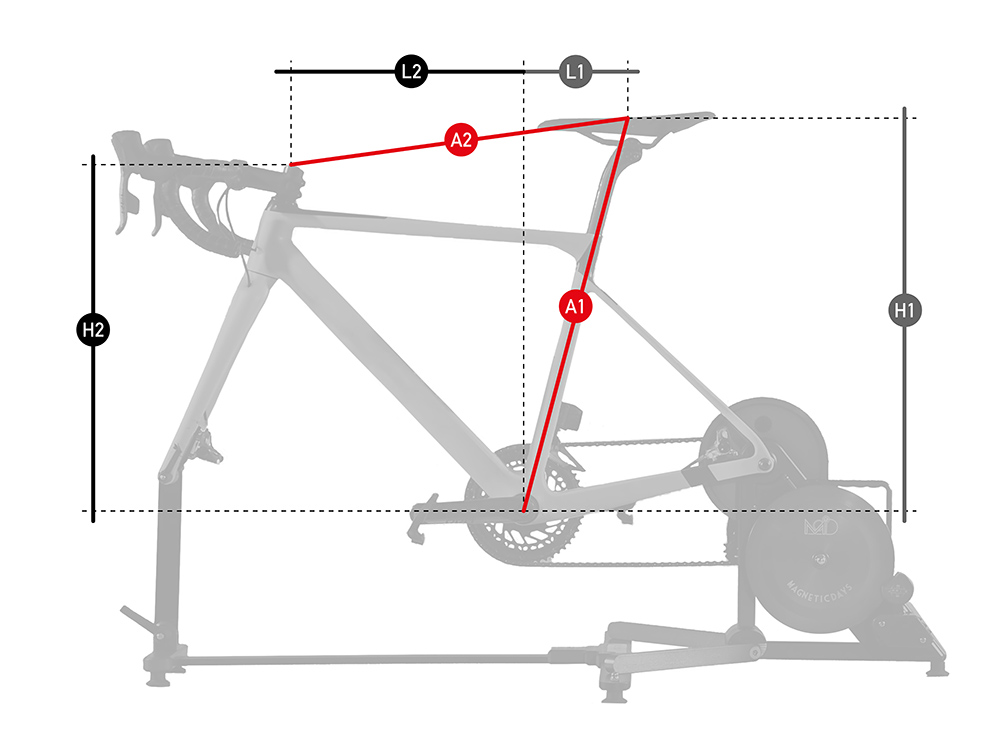 The MagneticDays WiFi App is now compatible with Apple M1 chip, the first chip designed specifically for Mac; it delivers incredible performance, custom technologies, and revolutionary power efficiency. All those who have a Mac with Apple M1 chip installed can download the MagneticDays WiFi App directly from their Mac by the Apple store and take advantage of all the features of the App. Compatibility is also extended for the other MD Apps available on Apple Store.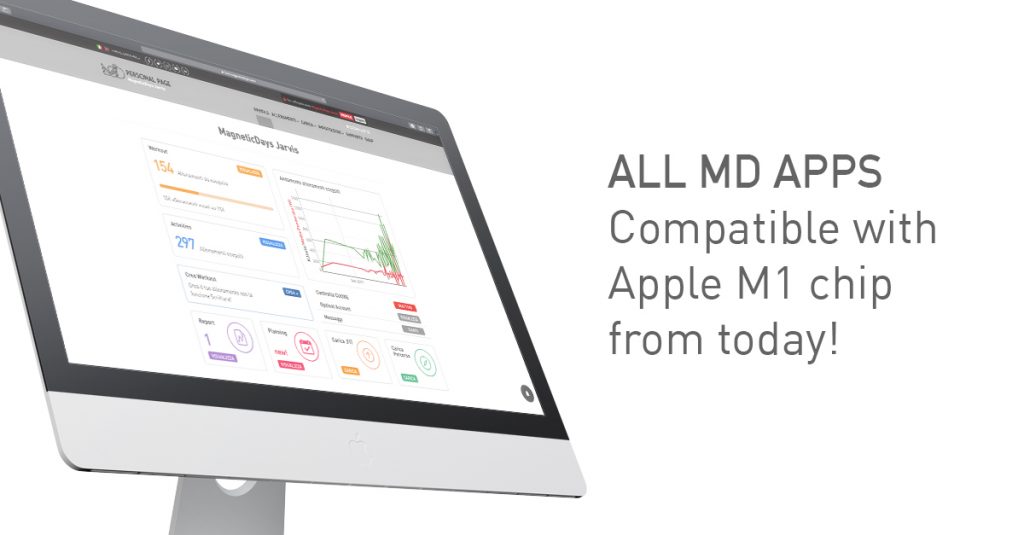 A couple of years ago, Il Sole 24 Ore, a distinguished Italian financial newspaper, wrote a story about MagneticDays, and how it all started in a garage in a small Tuscan village in the Arezzo province. Here, in the late 80's, a group of friends came up with the idea of building an experimental plane, the GLASAIR, which ended up being an actual flying and functioning plane. All passionate about experimenting and engineering by hobby, most artisan goldsmiths by trade, they all put their efforts together to create new things. They also shared another passion: cycling. So after the plane was completed they started thinking about something new to build; this is how MagneticDays came about: "My true passion is the mechanics of flying – says the CEO of Orf and MagneticDays Marco Sbragi – and Orf is one of the oldest goldsmith companies in the region. It was founded many years ago by my father Giuseppe (born in 1918) who started working as a goldsmith when he was 7 years old. We have always exported a large part of our production: necklaces, bracelets, earrings. Our mechanics department is extremely important, as making our products requires the utmost precision. This is the reason – continues Marco Sbragi – we wanted to realize something that represented both the present and the future of our adventure, without forgetting our roots."
The new line of jewelry signed MagneticDays celebrates cycling in all its forms and was born as a trait d'union between the goldsmith art and the MD technology. The launch is a also a way to thank all the friends who are participating in the 40 episodes of MD LIVE TRAINING, the indoor cycling format created by MagneticDays to link up customers and friends during these hard months of restrictions due to Covid, and to reinforce the sense of community that MD built in the 10 years from its birth. The team is made of bikers, mtbikers, triathletes, runners, canoeists, bobsledders, all united by the motto "I am Magnetic"!
MagneticDays Jewelry is available now on our e-commerce and includes two lines: FLY-WHEEL – dedicated to the lovers of speed – and SPROCKET SET, dedicated to the lovers of pure mechanics. Both lines can be personalized with the customer's name upon request, and are available as necklace, bracelet or keychain. You can also choose between the MD steel chain and drawstring. Available in four colors, between the present and the future of the JARVIS: red, black, electric blue and smooky grey.
But there is more: for each purchase of jewelry you will enjoy a 25% of the total price. This amount can be used within 30 days from the purchase in two ways: deducted from the first installment of SMART RENT or from the purchase of any MD self managed Workout package.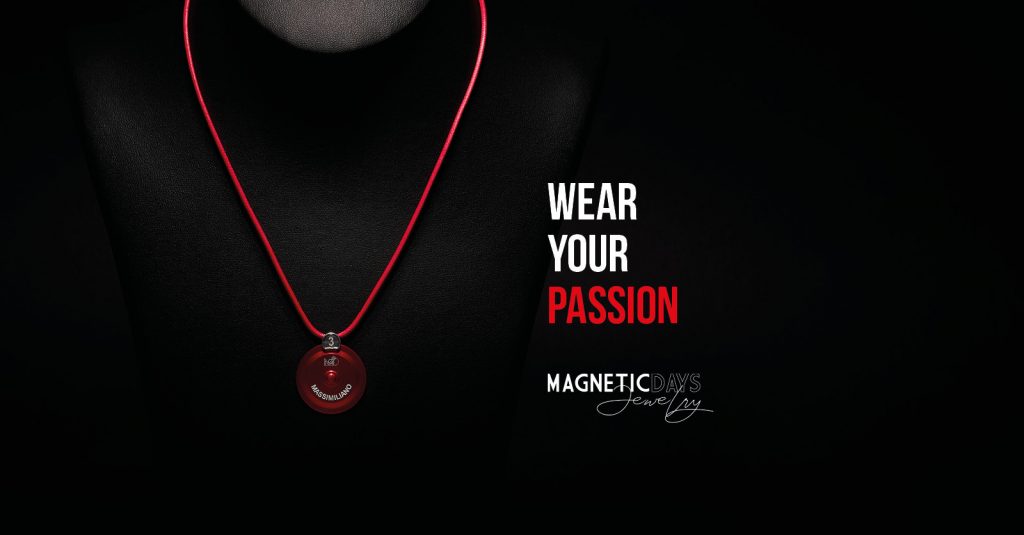 2021 has just begun and it's already time for new challenges for MagneticDays. The latest one is to face and conquer the US market of home and indoor training. The Italian company has expanded its horizons by opening a new branch in Tampa, FL. with a US based team. "Indoor cycling, especially in the States, has become an integral part of many training programs – says Marco Sbragi, MD CEO – and this is why we decided to invest in this market, selecting experienced personnel coming from the world of cycling and triathlon."
MagneticDays has a brand new American website where you can get the smart trainer JARVIS (you can either purchase one or rent it for 3 or 6 months), but you can also find other neat things, like branded training mats, stabilizing roll bars, phone/tablet holders and a bunch of HTT (High Tech Training) training packages, which are all for sale on line.
"Seeing that the American market has responded to a 'testa rossa without wheels' with such enthusiasm gives us joy – says the US team – and we are happy to recognize that MagneticDays' products have an incredible aesthetic and technological appeal. When we talk about 'Made in Italy', especially in the cycling world, we always refer to something that inspires feel-good emotions. We know that Americans love beautiful and well-made products, and MagneticDays means high technology combined with top Italian quality. This is why we are confident the US branch will develop exponentially. We, as US team, are ready and eager to contribute to boost the well-being and performance of each and every person who will decide to start using the indoor training system JARVIS."
The new JARVIS firmware 04.00.C/D34 is available on App section of our website. It improves the connection stability (via ANT+ and Bluetooth) with the most of indoor training platforms compatible with MagneticDays indoor training system (Zwift, BKool, Rouvy AR and FulGaz). Directions are following.