With the advancement of technology and in order to meet the numerous needs of our coaches, MagneticDays has added a fundamental piece to its mosaic and expand the horizons of training plans. From the concept of the Cyber Test Software, the now famous program created by MD engineers and coaches for writing customized HTT workouts, MagneticDays takes an important step forward with the creation of Coaching Cube Software, the new platform completely online and usable from PC, Mac, tablet and smartphone. How to use it? It's simple: all you need is an Internet connection. Coaching Cube represents a huge step forward from many points of view. You can already understand it from the name, "CUBE", a way of training in three directions: Outdoor, Indoor and MagneticDays Philosophy.
Coaching Cube Software, FEATURES & ADVANTAGES
Coaching Cube is the unique software designed on the needs of coaches, to scientifically train both indoor and outdoor athletes. Among the main features and advantages we mention:
. it works on the MD site, therefore compatible with all browsers and on any operating system;
. possibility to be used from a PC, Mac, tablet or a smartphone;
. constant and immediate updates;
. simultaneous use with two different accesses;
. unlimited number of users to manage;
. possibility of writing indoor workouts (.FIT) to be performed on any smart trainer;
. use of all indoor work management options with JARVIS smart trainer;
. management of 8 types of tests for indoor and outdoor* with detailed and customizable analyzes and reports for each test;
. comparative analysis of values obtained from multiple tests for an accurate evaluation of the athlete;
. possibility of writing an outdoor workout for different disciplines and sending files on various platforms (ex: Garmin Connect);
. receiving feedback of the workouts performed with subsequent analysis and reports;
. writing training plans;
. possibility of using the KUBIOS analysis on cardiac variability in dynamics to obtain information on recovery.
* (Incremental Power Test, Power Cadence Test, Wingate Test, Lamberts Test, FTP Test, Joule Test, Mader Test for Indoor cycling + Outdoor swim and run)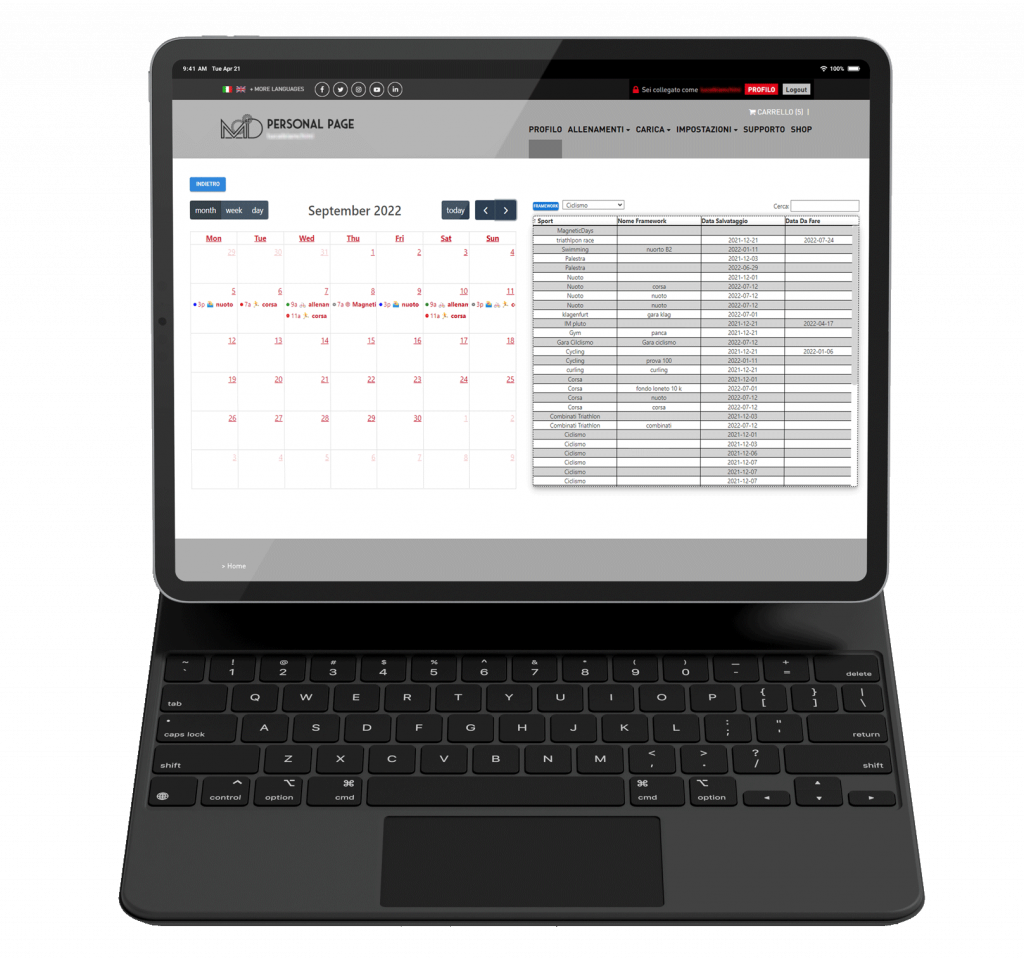 Among the innovations of the online Coaching Cube Software, you have the possibility to write an outdoor workout for cycling, triathlon and combined, swimming, gym and much more. An option that makes Coaching Cube software more powerful than the most popular ones on the market. But there is more: every outdoor workout can be customized just like the indoor ones by entering the values of each individual user / athlete. There are many practical possibilities for coaches in terms of data, training management and compatibility: from creating a monthly planning to providing a .pdf with selected workouts, to being able to preview  the intensity of each workout and pre-determine the workloads of each user / athlete. In short, it is all the experience of the MD coaches at the service of those trainers who want to offer both an indoor and outdoor service, tailored to the most varied needs.
Coaching Cube, INFO & COSTS
The Coaching Cube online Software is managed only by subscription for € 39 per month including VAT and is totally free for athletes.
For the coaches there are no additional costs, just create a free account on the MagneticDays website to take advantage of the cloud data exchange system and have everything in a single space, simplifying management and reducing writing times and communication with the user. Furthermore (it's not a small thing), the subscription can also be activated only in the periods of acutal  use (eg: 1 month, 2 months, etc.) and has no limits in the number of athletes to be managed, because they are assigned at the time of registration after entering the Coach code.
The company (upon reservation by mail or telephone) is available via ZOOM every Monday, Wednesday and Friday at 3pm for detailed information about the platform. For the use of the software, online courses will be available that can be purchased in the MagneticDays website shop.
MagneticDays is happy to present 3 new accessories for indoor cycling training with JARVIS available now on MD shop: the Floating Trainer Platform for JARVIS, Bottle Holder / Towel Holder and the amazing Desk Indoor Training. What are the peculiarities? Let's see them together.
The floating trainer platform for JARVIS – realized to host JARVIS smart trainer and ROLL BAR – guarantees greater comfort both when seated and, above all, when not seated, making training with MagneticDays less traumatic and more realistic. Thanks to the mobility of the bike, you will be able to activate all your core muscles to keep it in balance and improve the transfer of power on the pedals.
And let's not forget comfort, one of the most important factors during an indoor cycling session. So, the TABLE PLUS MagneticDays bottle and towel holder desk complete and make your indoor training station more comfortable. Their three round compartments have been designed to accommodate the recovery meal bottle and shaker. The longitudinal cut, on the other hand, is for the towel during training so you can always have it at hand-
And then, a multifunctional station designed for your indoor sessions, one desk, many functions: with the MagneticDays Indoor Training Desk, you can train comfortably and keep all the accessories you need for your indoor cycling experience close at hand on the non-slip surface. Thanks to the adjustable top equipped with cable holes, you will always be able to check your training on your PC or tablet.
"The MagneticDays offer is constantly evolving – the MD CEO Marco Sbragi said – so, we can't fail to satisfy even the less scientific but more experiential part of indoor training. These last three accessories are just some of the news coming to our e-commerce".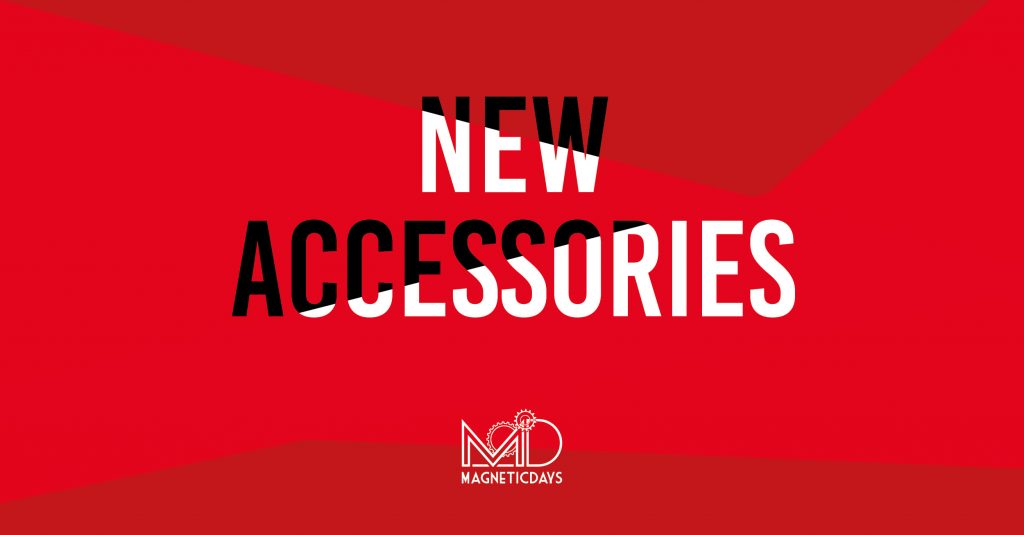 Heart rate variability analysis is the latest innovation available with the 3.2.0 release of the MagneticDays App, online from today for iOS and Android. This new update introduces the reading of another useful parameter for both the athlete and the coach. Through the heart rate, in fact, we can understand how much the training has weighed with respect to the external load (Watts expressed). But let's go in order. First of all, here's what to do in order to use this new parameter:
have the JARVIS firmware update to version 36
have the MD WiFi App updated to version 3.2.0
have an MD heart rate monitor or other belt that can record RR interval*
sit still for 3 minutes before the training begins, to monitor the basal level
sit still for 3 minutes after the training ends, to see the difference from the baseline
have at least 80% of the data reading available (the App provides this indication by changing the color of the HRV icon during training: RED for insufficient data, YELLOW for average sufficient data, GREEN for sufficient data)**
*The RR interval is the time between one heartbeat and the next, expressed in milliseconds.
**Data reading refers to the optimal heart rate reading while wearing a heart rate monitor.
The new heart rate variability analysis function is included by default for all HTT workouts. But it's only valid once. In all other cases (repetition of the same HTT workout, self-managed or self-calibrating workout, own workout or workout received from other Coaches), it is available after purchasing a specific package of 20 analyzes from the online shop for €25. It will be up to the user to choose which training to analyze. On the "activities" page of your personal account, you can will see the number of analyzes available.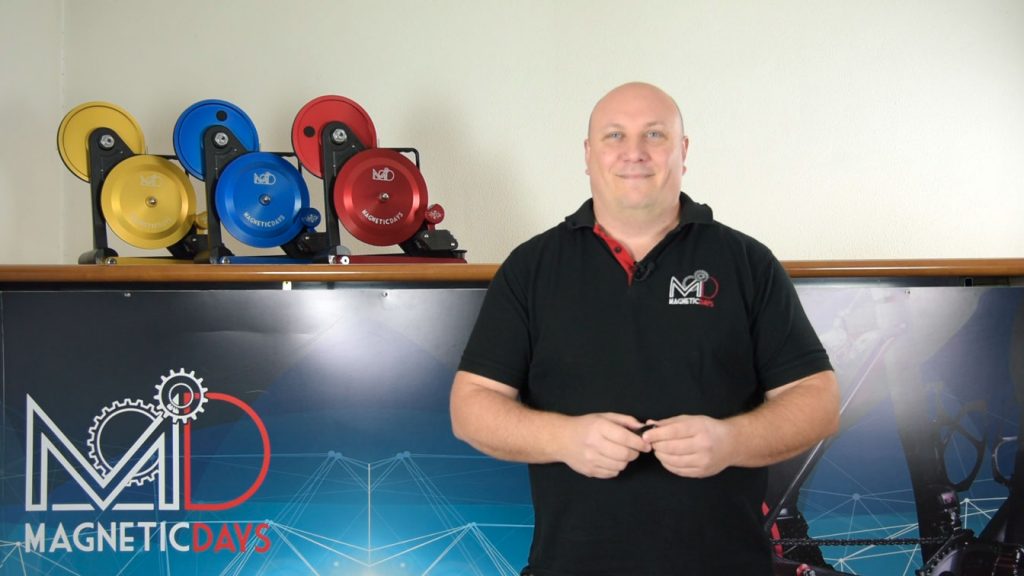 The heart rate variability (HRV) analysis in indoor training with JARVIS smart trainer
"Heart rate variability – explains MD Coach Luca Bianchini – has been a consolidated parameter for quite some time. In recent years, thanks to research and the development of new software, it's been possible to dig deeper into its characteristics. Adding the heart rate variability analysis in indoor training with JARVIS smart trainer MagneticDays – continues Coach Bianchini – allows you to have an additional evaluation tool on monitoring training and on controlling the athlete's recovery. The post-training analysis allows you to identify other parameters such as respiratory frequency and / or quantification of the internal load".
The new MagneticDays indoor cycling video entertainment platform, MDVIDEO.TV, keeps adding new content. In fact, the first season of the series called SHOWCASE MD is now available online: 6 episodes, of about four minutes each, in the company of Coach MD Massimiliamo Sellini. A small journey to discover all the technical and functional details of some of the most innovative accessories made in our factory in Foiano della Chiana (Arezzo, Tuscany). From indoor training support to biomechanics, a precise, accurate and passionate overview explained in simple words by Coach Sellini, with his twenty-year experience in the world of cycling as a former athlete, biomechanist and coach.
"Our video platform wants to offer more and more quality content – said CEO MD Marco Sbragi – and that is why we also wanted to include a part dedicated to the in-depth study of some of our products that can be used in conjunction with JARVIS smart trainer and the main accessories. We hope to satisfy the interest of those who already follow us and stimulate the curiosity of those who have not yet tried the MD world".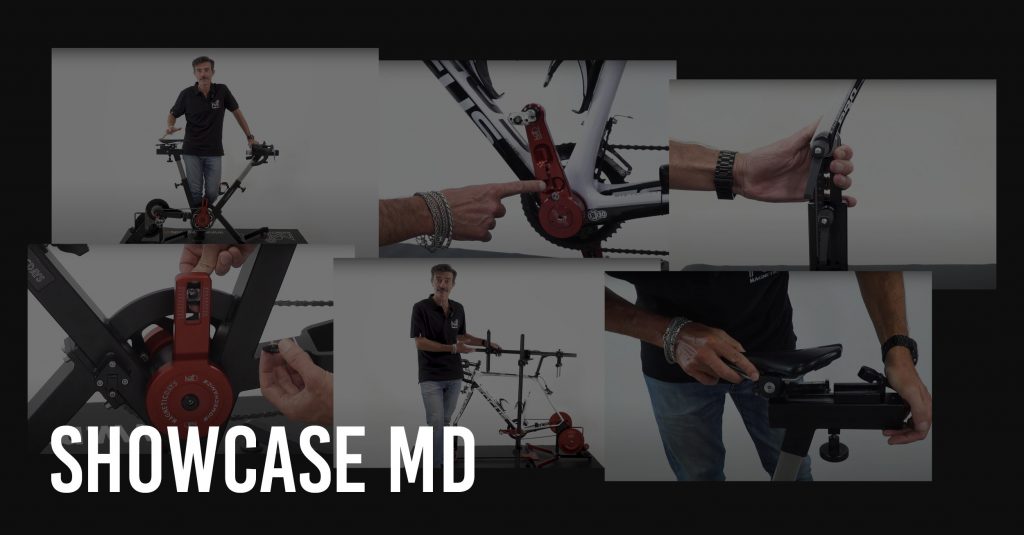 Postural rebalancing and athleticization, maximum and explosive strength and resisting strength. These are the three new personalized training packages – named MD CYCLING AND GYM TRAINING – available from today in the MagneticDays shop. But there is something new. The main feature is that they combine Self-Managed Workouts to specific exercises to be carried out in the gym. Each package includes:
. videos with the correct execution of the exercises in the weight room (available in PREMIUM mode by logging in with your username and password on our MDVIDEO.TV platform);
. training sheet in .pdf file (6-weeks work);
. 6 Self-Managed Workouts combined with dry exercises.

Once the package has been purchased, the customer will receive the training plan as a .pdf file  on their personal account. The .pdf will contain both the exercises done in the gym  combined with those done on the JARVIS smart trainer. "We believe that cycling training can be improved even more by including some basic training at the gym – said MD CEO Marco Sbragi – and that's why we decided to create training packages – the special price of euros 100 – that also include this factor. Because customization is the basis of the MagneticDays philosophy."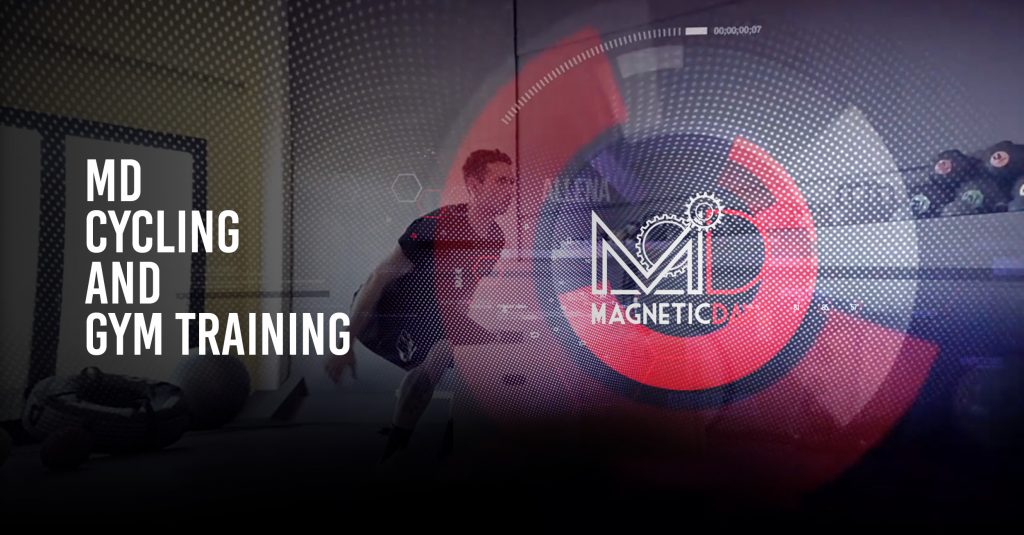 After the chance to import a workout as .FIT extension, MagneticDays introduces new possibilities for importing workouts like .ERG, .MRC and .ZWO extension.
Here's how to do. Open your personal account on the MD website, clic on UPLOAD and select the option UPLOAD FILE ERG – MRC – ZWO as shown in the image below. More info are available on the guide line downloadable here. This procedure is also valid for the old MagneticDays trainers model.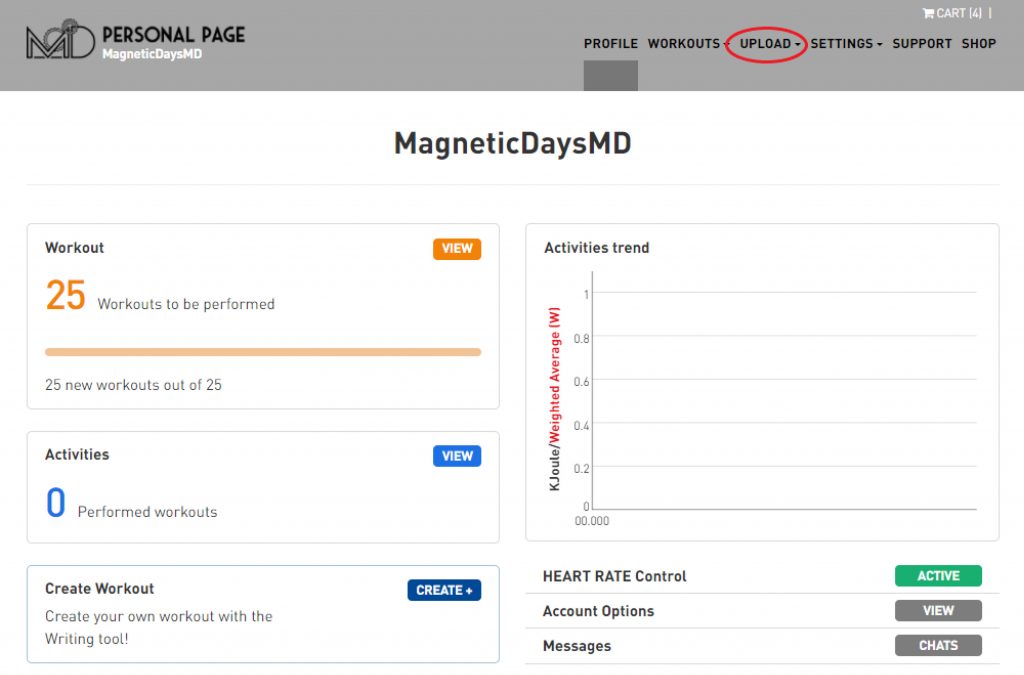 After having to pause for a year because of the pandemic, the training camps of InBiCi Magazine are back. The Italian publishing group, which is the go-to magazine for many two-wheel enthusiasts – from cycling to cycle tourism – and MagneticDays have been partners since 2020.
The first appointment is from 12 to 19 February 2022 in Altea, Costa Blanca (Spain). This is one of the most popular destinations for both World Tour teams and amateur cyclists, who find the ideal weather conditions in this area to train in the winter.
MagneticDays will participate in a double role: in person, with MD Coach and former professional cyclist Raffaele Illiano, and via online conference, with MD Coach Luca Bianchini: "I am thrilled to be able to host MagneticDays again in our training camps with two great coaches who will give an even greater value to the indoor experience – explains the president of the InBiCi publishing group Maurizio Rocchi – because we are talking about a reality with a consolidated tradition and an innovative mentality, which maintains a highly artisan ground while positioning itself in the premium range of smart trainers and customized indoor cycling training programs."
MD CEO Marco Sbragi echoes: "For us, the training camp formula is a way of communicating face-to-face both the company values and the infinite possibilities offered by the JARVIS indoor training system, which is increasingly adaptable to the needs of athletes of all levels – both technically and commercially."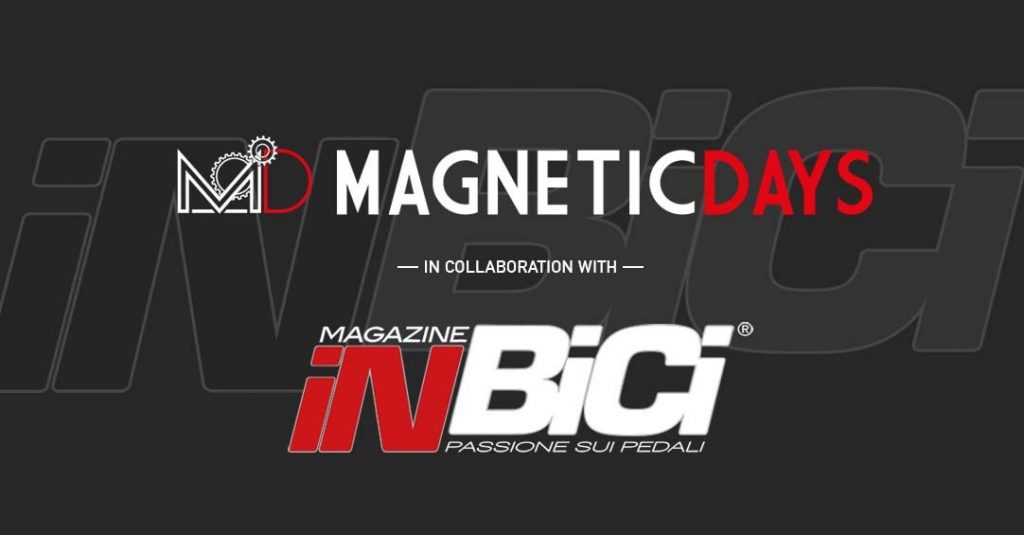 Starting 10 January 2022, we are changing the offer of the High Tech Training package with the purchase or the first rental (SMART RENT formula) of JARVIS or JARVIS Light: you will get 14 instead of 12 workouts in the "6 HTT + 8 Self-Managed" formula (commercial value: 150 €). Also, the above mentioned workouts can be performed 3 times.
"We decided to change the training package, which is actually an introduction to the MD world – said CEO Marco Sbragi – to give even more value to what our personalized training methodology represents today: being able to train any type of athlete, at any performance level, by providing a variety of workouts. Furthermore, new MD customers have the advantage of being able to count on a folder of free workouts available by default after registering on our site and downloading the MD WiFi App."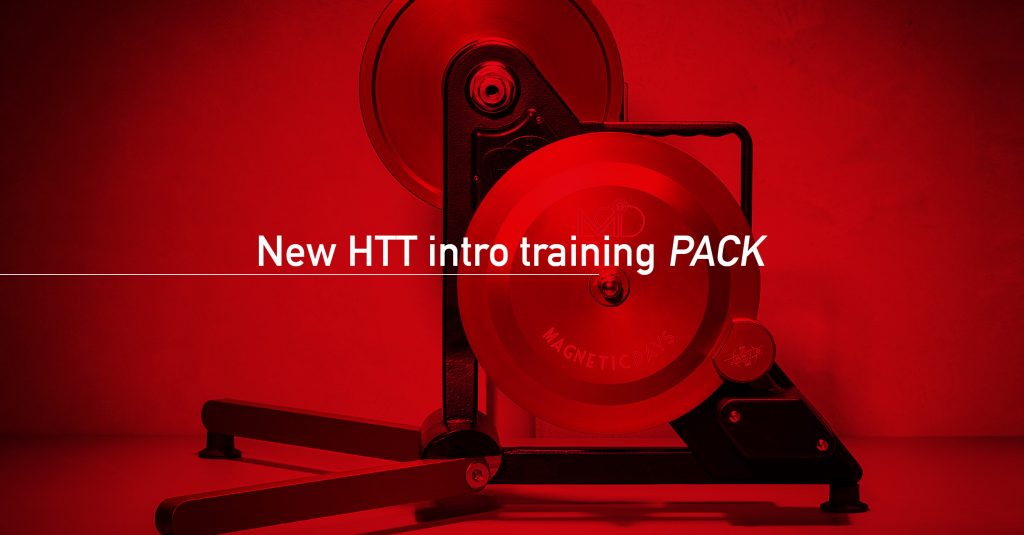 After MagneticDays has decided to give all JARVIS' owners a 25% discount on the purchase of one of the self-managed training packages (offer runs through 31 December 2021), it's time of the JARVIS smart trainer Christmas Promo Pack 2021. This offer runs through 25 December 2021 and includes a present like ROLL BAR + TRAINING MAT (total price of € 380,00) or only TRAINING MAT (total price of € 80,00) with the purchase of JARVIS (€ 2150,00, VAT Tax and training pack are included) or JARVIS Light smart trainers (€ 1400,00, VAT Tax and training pack are included) respectively. More info at [email protected] or by phone at +39 348 70 78 770.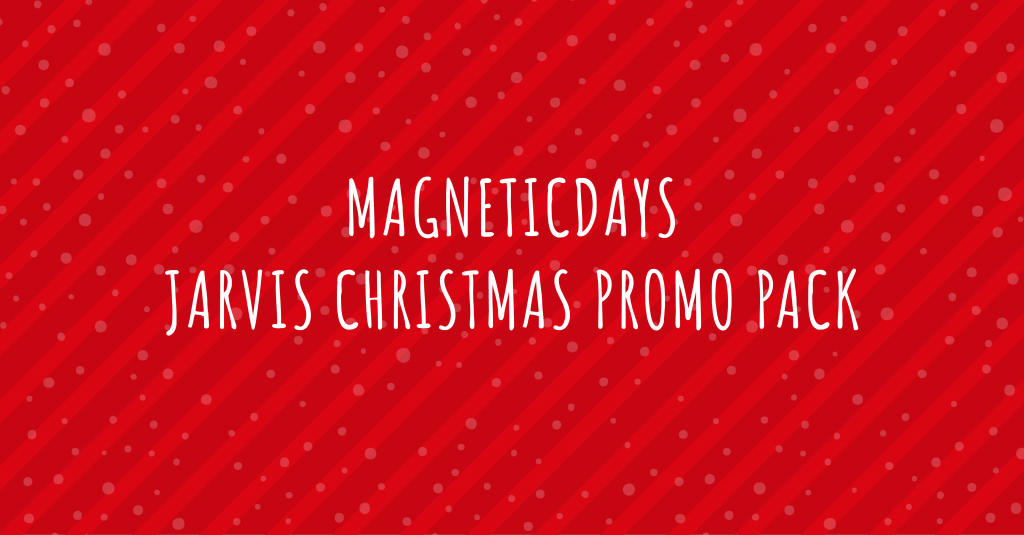 MagneticDays opens to the used and guaranteed smart trainer. After the many requests received over the past few years, we have decided to inaugurate a new section on our website, completely dedicated to the "regenerated products": the RETAIL OUTLET. What does it mean? The models (JARVIS or JARVIS Light) are those coming from cycling trade fairs, tests and collaborations. They come with an official certification that will guarantee that the regeneration has been carried out directly in the MD mechanical lab by highly qualified personnel. The price of each product will be variable and oscillate around a thousand euros: "We wanted to give this opportunity to get closer to our world – said CEO MD Marco Sbragi – by providing a range of guaranteed products with the same quality and assistance typical of MagneticDays."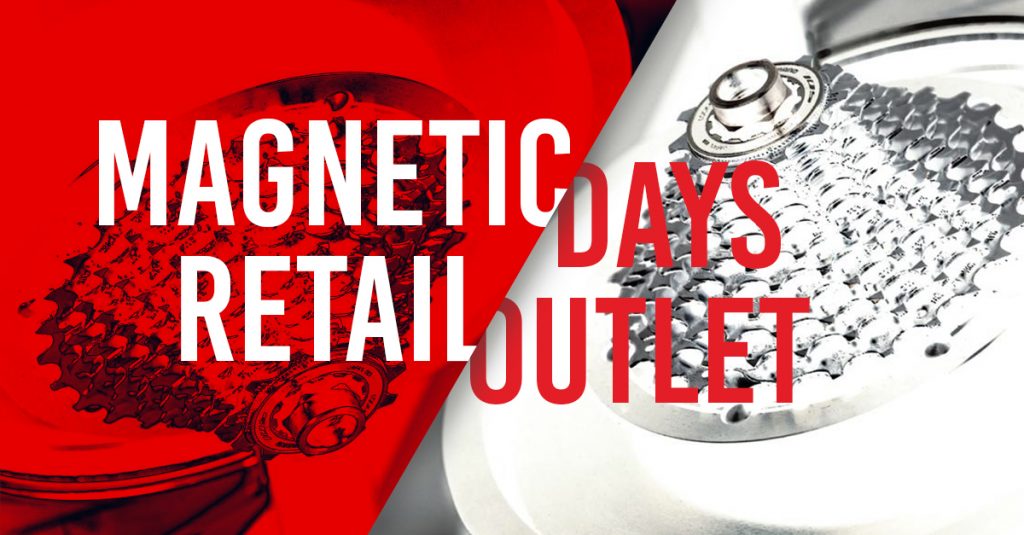 The new release 3.0.3 of MagneticDays WiFi App is now available for iOS and Android. This update includes the addition of a new category named FREE WORKOUTS, with 10 free indoor cycling workouts for JARVIS smart trainer ( unlimited duration ). In particular:
3 Self Calibrate Workouts

3 Self Managed Workouts of "Becoming in fit in 3 months" training pack

2 Self Managed Workouts of "Agility and Strenght" training pack

1 Self Managed Workout "Demo Training HTT"

1 Self Managed Workout of "HIIT SPRINT" training pack
Furthermore, is also possible to choose the MD Route modality (Menu –> Training Mode -> MD Route ) and ride the free .tcx and/or .gpx routes directly on JARVIS with the support of VIRTUAL GEAR.
The free workouts are already available for all MD clients. And they will assigned to all new users who will free register on our website.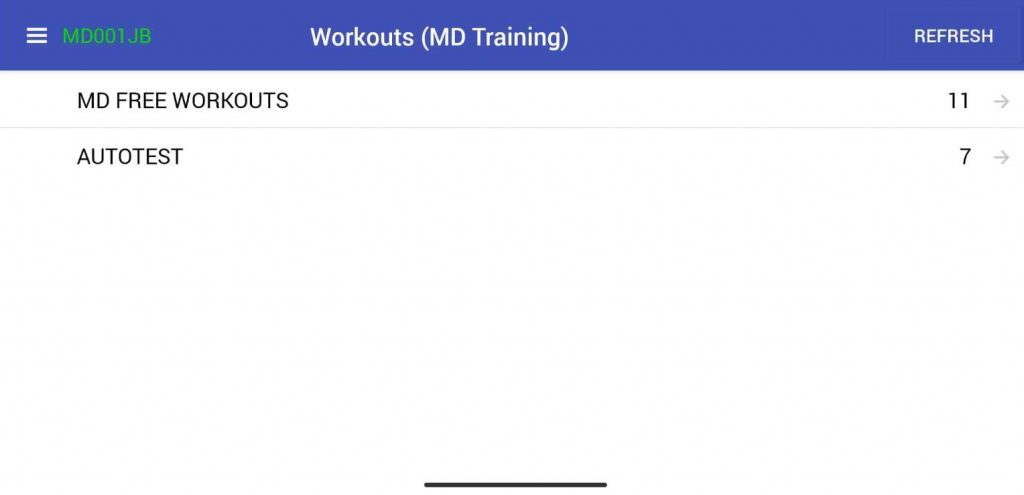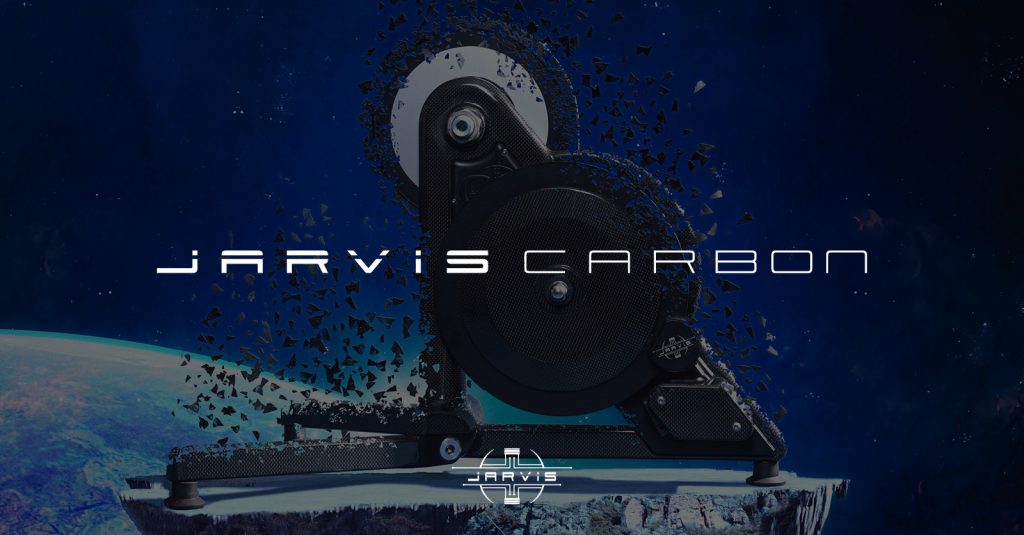 To break the clouds of a cold London sky at the beginning of November was MagneticDays, which took the occasion of the ROULEUR LIVE event to officially present the new JARVIS CARBON: all the MD technology in only 5 kg. The event, reserved for media and specialized shops, was staged in an "out of show", parallel to that of "Victoria House" event. The new JARVIS CARBON smart turbo trainer has a carbon monocoque structure and is already available in two versions, glossy and matt.
"The JARVIS is a physiological lab – said MD CEO Marco Sbragi – and it confirms its ability to break the mold of the indoor cycling scene by arriving among the stars with a product that is unique in terms of performance, raw materials and lightness. We are the only ones to have created the lightest indoor training roller in the world, giving an even greater boost to the quality aspect of JARVIS and to our brand that has 'Made in Tuscany' as one of its pillars. London seemed to us the most appropriate place to launch the world premiere of JARVIS CARBON, even more so because of the presence of ROULER which hosts in its shop only one turbo trainer: the JARVIS black edition."