MagneticDays Multitest, the new frontiers of incremental test
6 May 2019
---
Technology, innovation and research are the key factors at the base of MagneticDays Training Philosophy, which have changed the concept of indoor training system into a true "cycling lab" with which improve the physical and mental wellness and cycling performance. This new approach (combined with the goal to improve constantly the JARVIS system and its quality), has accompanied the birth of a new protocol of incremental exercise test developed by our team: the MagneticDays Multitest.
MagneticDays Multitest: what is it?
The MagneticDays Multitest represents the last news in terms of incremental test developed by MagneticDays. It involves:
✅ 1 incremental test 1:1 (1 watt for 1 second) | medium speed
✅ 2 incremental tests 8:1 (8 watt for 1 second; the same test is repeated twice for evaluate the best result) | high speed
✅ 1 incremental test 1:8 (1 watt for 8 seconds) | very slow speed
The value that we consider for a good evaluation of MagneticDays Multitest is the last value of Watt reached in the last step completed for each test. After these tests have been performed, the respective values must be represented by a graph to obtain a hyperbola. The next step is to calculate the ratio between high speed test (8:1) and very slow speed test (1:8), and between high speed test (8:1) and medium speed test (1:1).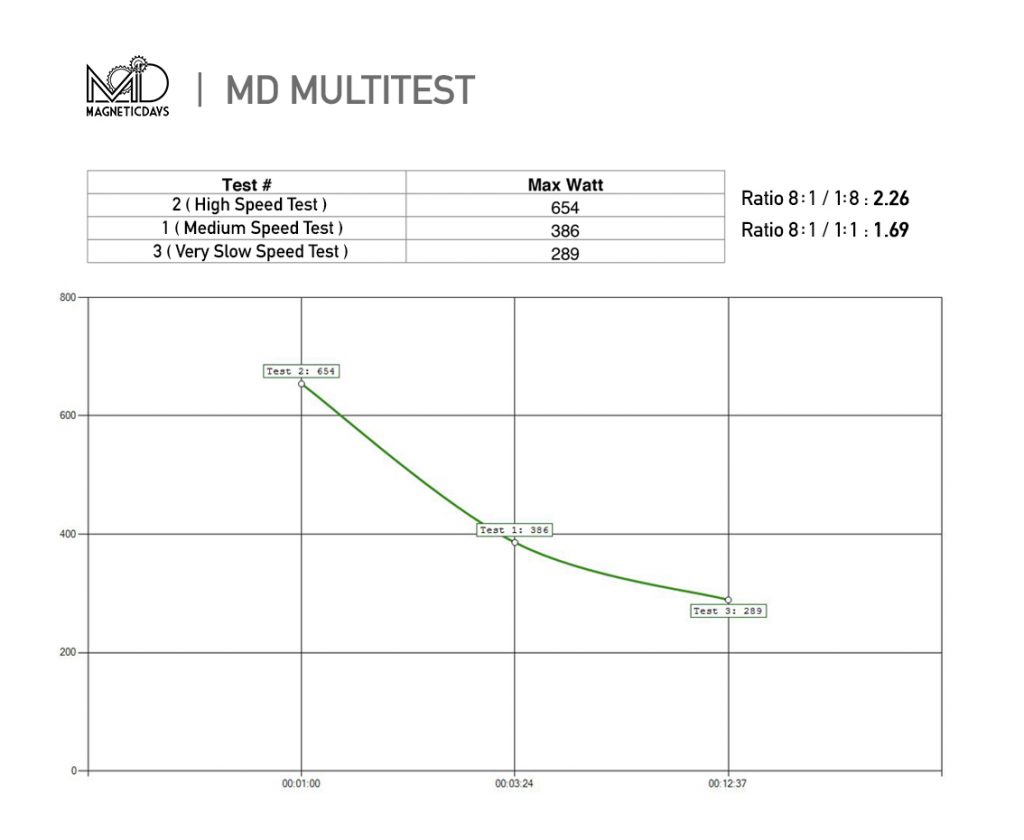 The higher this ratio the greater the tendency to speed of the athlete. On the contrary, the lower this ratio the greater the tendency to endurance of the athlete. The MagneticDays Multitest has the goal to analyze some specific features of the athlete like speed and endurance and it will be inserted in the HTT training planning by the Coach MD.