The basis of Writing an Indoor Cycling Training on the JARVIS smart trainer
---
Amongst the latest news introduced by MagneticDays we discover the possibility for the athlete to write their own indoor cycling training sessions on the JARVIS smart trainer. This feature is exclusive of MagneticDays. Having received many requests, we want to tell you more about writing your own training sessions, and we'll get into details about your personal indoor cycling training tables and how to transform a simple smart training session into a unique experience.
The HTT methodology for indoor cycling on smart trainers
The HTT methodology can guarantee a personalized indoor cycling training on smart trainers for anybody. It is, in fact, the only one that gives the coach a precise picture of the characteristics of each athlete at any given moment. The relationship between coach and athlete is fundamental. The coach has to understand the athlete's needs and goals, and, at the same time, share their fears, dreams and ambitions. On the other hand, the athlete has to trust the knowledge and professional experience of the coach, who represents the added value to an already unique product as the JARVIS.  We decided to give our athletes the possibility to write their own workouts by offering a base framework which includes many of the writing options and tools that coaches use. Let's see what it's all about.
How to write an indoor training table for the smart trainer JARVIS
Every athlete who is registered on our website can write their own indoor cycling training table by accessing their MagneticDays account. Before this option was available (end of 2018) you needed to access the MD software downloaded on your PC to be able to write your own sessions. We figured it might be inconvenient at times, so we decided to add another option. Once you are logged on in your personal profile (user ID and password are the same as for the App) click on "write workout". You will see a writing interface, as shown below.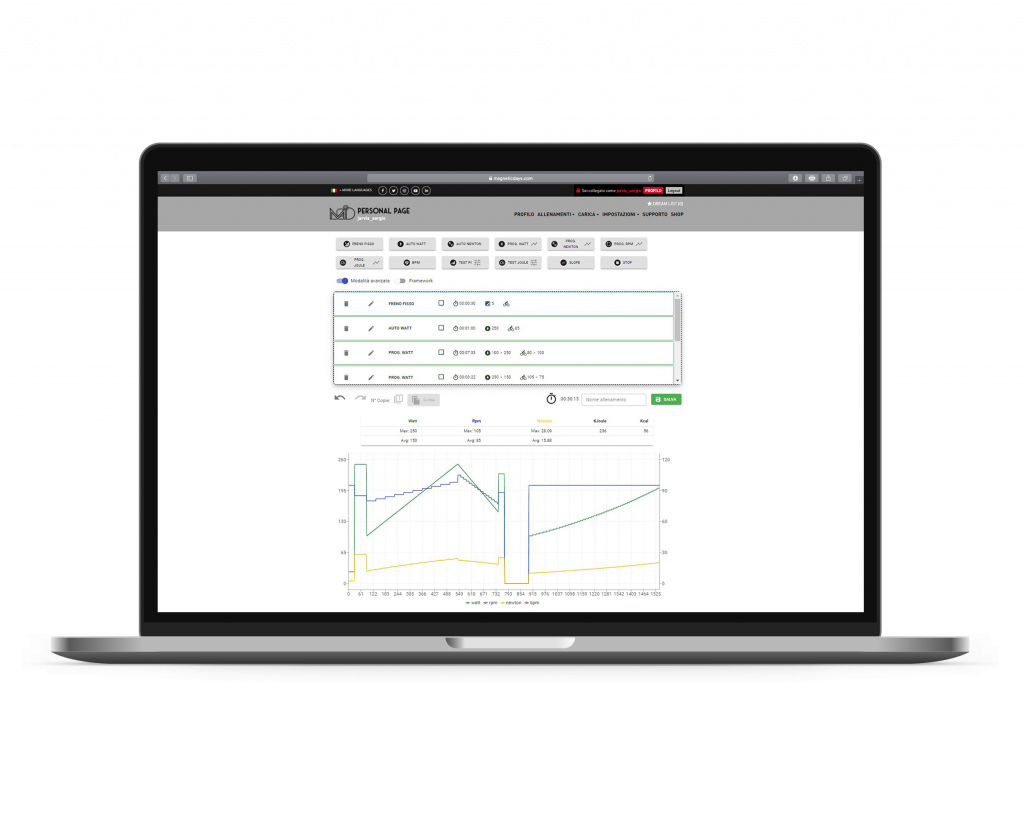 How many, and what are the ways of writing workouts provided by MagneticDays?
There are two ways of writing workouts provided by MagneticDays: Standard Training and Frameworks. Here's what they are in detail.
Standard Training: this allows you to write workouts by inputting absolute values (for example: 90 Watts, 50 Newton, 100 RPM);
Framework (fee): lets you use the functions that coaches use, including percentages and OFFSET of the threshold.
Writing workouts in "Standard Training" mode
In the "Standard Training" mode you can use the following parameters:
AUTO WATT– the Watts are the fixed value, they do not change.
AUTO NEWTON– only athletes who know their cadence value and Watts will use this step, specifically to train the force.
WATTS PROGRESSION– classic Watts progression, for example, during warm up, in the middle of the training or as Watts regression during cool down.
RPM PROGRESSION – classic RPM progression
BPM– this parameter lets you chose the heart rate at which you want to execute each step*
SLOPE – lets you write a course with a slope
FIXED BRAKE – 30 brake positions, from 1 to 30, from lightest to heaviest**
*use this for long steps so that the heart rate can physiologically adapt
**to use synergically with the bycicle gears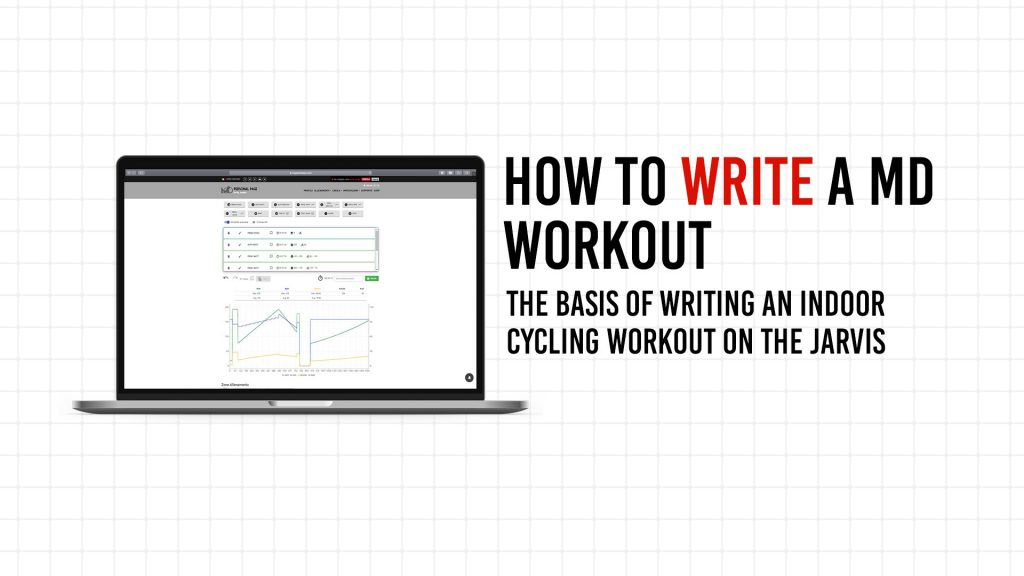 Writing workouts in
"Framework Training" mode
Framework training mode – after having purchased the plug-in on the our website- allows you to do the following steps:
IDEAL RYTHMS – work step where the Watts is calibrated based on the set RPM (if you change the RPM the Watts will change as well)
SPRINT – lets you accelerate (increasing the revolutions) keeping the brake in a fixed position.
HIIT SPRINT – SPRINT function implemented for the HIIT  Training (High Intensity Interval Training)
And also talking about plug-in and writing capabilities, here is a list of steps that can be unblocked by purchasing the relative plug-in:
NEWTON PROGRESSION – classic progression newton
JOULE PROGRESSION – progression at constant work (by increasing the Watts the time will decrease)
TEST PI – incremental power test (test 1:6)
TEST JOULE – test incremental power at constant work
STOP – this function is managed by the coach. During the recovery step the athlete should not move his legs (stop pedaling); the timer will keep going