Indoor & outdoor training with Forza Pura pedal cranks by MagneticDays
---
The first goal of MagneticDays is to constantly develop a high quality methodology of training for a great outdoor cycling experience. So, we are happy to introduce FORZA PURA, the new concept of pedal cranks for a new cycling experience.
Forza Pura pedal cranks can be used in a totally "independent way" from the bottom bracket. What does it mean? Independent means one leg cannot help the other in making the pedals go around and in order to pedal the bike one cannot simply relax on the back stroke but must actively raise the pedal using your hip flexor and hamstring muscles, generally undertrained muscles in most athletes. Forza Pura are very easy to use, in indoor and outdoor, and are be able to improve significantly all the phases of the pedal cycle, preventing many of the injuries that occur from a wrong way to pedal with more benefits in terms of effort reduction. Forza Pura is a mix of technology and innovation at the service of a large list of sports activities: cycling, triathlon, mtbiking, cyclo-cross, running, swimming, walking and cycle tourism.
Forza Pura pedal cranks represents a real evolution in terms of pedal efficiency and technique, because all the muscle groups are involved in the pedal cycle and specifically trained. With Forza Pura we've redesigned the concept and features of the classic pedal cranks with the goal to give you a new and reliable cycling outdoor experience.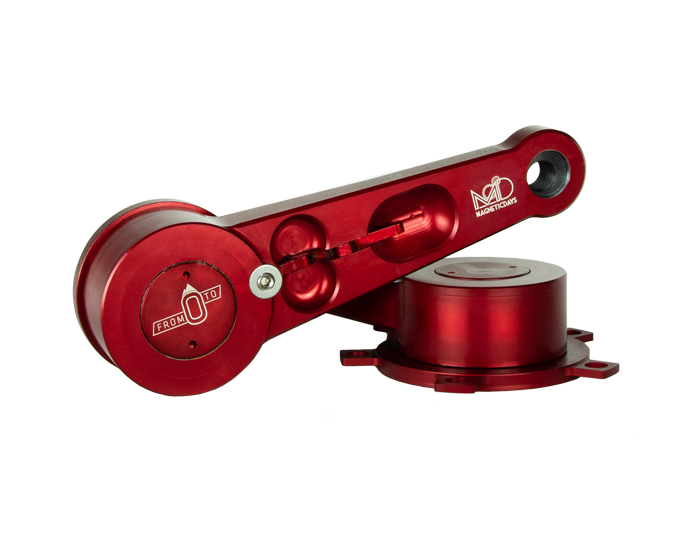 FORZA PURA pedal cranks: technical and innovative features, and precision mechanics
Technical and innovative features, and precision mechanics are the core of FORZA PURA pedal cranks, that are obtained from a slab of aluminum 70/75 t6 (500x500x35mm), normally used for aerospace, military, and automotive applications. 70/75 t6 is the strongest aluminum, with the strength of many steels, while retaining aluminum's lightweight qualities and corrosion resistance. Both sides are worked with the high precision CNC (computer numerical control) turning process in a first time, and with anoziding process in a second time (essential to ensure the high quality to the product). The last stage is represented by the "handmade assembly" of all the mechanical components of Forza Pura. The strong points of FORZA PURA pedal cranks are:
1) 100% compatibility with any frame and bottom brackets
2) three lenghts: 170 mm, 172,5 mm or 175 mm;
3) the innovative lock/unlock Fast&Easy system that allows to release each crank from the bottom bracket by a little lever, switching from lock to unlock modality quickly and in complete safety.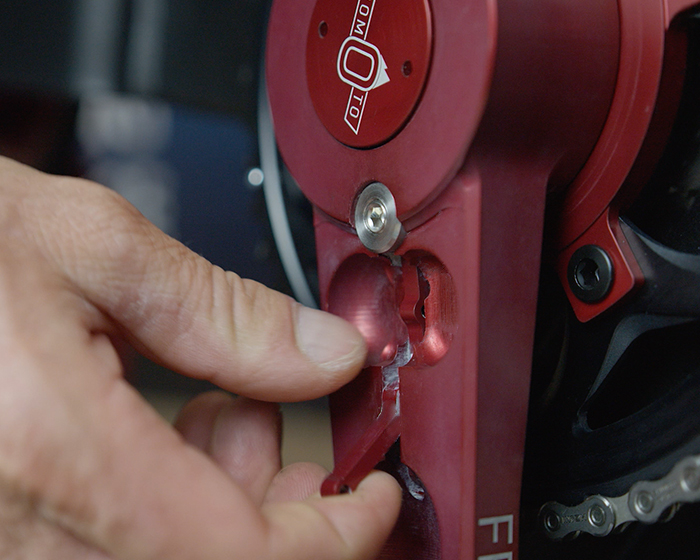 Use of FORZA PURA pedal cranks in the sports activities
Forza Pura pedal cranks can be used in every sport or rehab need puts different demands on the person and every person is different in goals, needs, and genetic make-up. Regarding the benefits Forza Pura might offer you an improvement of running/cycling /speed/power and increase of VO2max, and a reduction of risk of injury in the athlete. Many sports activities, beyond the obvious cycling, running, triathlon can benefit from Forza Pura pedal cranks. It simply requires using the product to train the weaknesses of the athlete for the demands of the sport that the product can address: for example, winter sports, strenght, throwing, speed, swimming and gym. Even some non-athletic needs can be enhanced: for example, the reducing fall risk in the elderly, enhancing the weight loss potential of exercise, and maximizing the abilities of those with cerebral palsy. How long does it take to see benefit? It depends upon your current level and weaknesses. Technique improvement does not come easily and everyone is different. However, most new users are reporting they are starting to see running improvement starting in about 2 weeks. Cycling improvement usually takes a little longer but most are starting to see improvement in about 4-6 weeks. Take a look to the SPECIAL PROMO that we have thought for you!