How to improve sprint and endurance capacity in Inline Speed Skating by cycling training
15 October 2019
---
Inline Speed Skating is a very popular sport in Hong Kong area and the cycling training is one of the best way to improve the performance. Vanessa Mimi Wong knows very well this; she is part of Team Hong Kong. However, which is the best training method in Inline Speed Skating?
Recently, a scientifc study made by the Institute of Movement and Neurosciences and Institute of Cardiology and Sports Medicine in Cologne (Germany), has investigated the Effects of Cycling versus Running Training on Sprint and Endurance Capacity in Inline Speed Skating.
Cycling Training in Inline Speed Skating
Inline speed skating is a mass start endurance sport. In order to compete, inline speed skaters require speed and power (explosive and sustained) combined with a high aerobic and anaerobic capacity (Stangier et al., 2015c). While a highly developed aerobic performance level enables the athletes to sustain a high speed (40-50 km·h-1) in a metabolically economic way (Jones and Carter, 2000) and ensures a fast recovery between the high intensive efforts, a highly trained anaerobic capacity is also required to be effective in the sprint sections such as the mass start, tactical attacks and finish line sprint (Stangier et al., 2015c).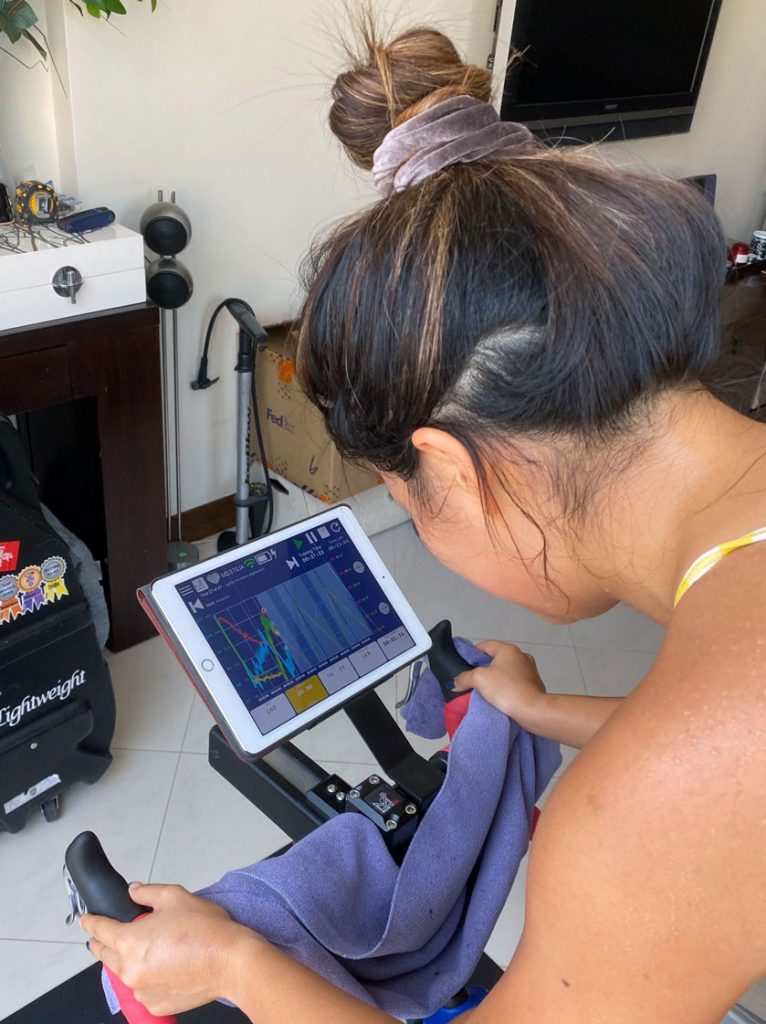 Generally, a high aerobic capacity is negatively associated with the sprint performance. However, despite the high average speed and several high intensity tactical sprints, cardiorespiratory demands during an ISS marathon race indicate that as much as 65% of the energy requirements are primarily supplied by the aerobic metabolism (Stangier et al., 2015c).
With this introduction (and considering the results of this scientific study), is clear how the cycling training with MagneticDays (as a part of training plan) represents a huge advantage in terms of quality of training (increase of VO2mac, VO2peak, acceleration and speed), thanks to the tailor-made workouts specific for all types of athletes in every moment (on the basis of personal values of Watt, Heart Rate and RPM). Moreover, the results of this scientific study revealed a close relation between the aerobic capacity and sprint performance in Inline Speed Skating highlighting the positive effects of endurance training.
Works cited:
Stangier, C., Abel, T., Mierau, J., Gutmann, B., Hollmann, W. and Strüder, H. K. (2015c) Cardiorespiratory Demands During an Inline Speed Skating Marathon Race – A Case Report. Journal of Sports Medicine and Physical Fitness
Jones, A.M. and Carter, H. (2000) The effect of endurance training on parameters of aerobic fitness. Sports Medicine 29, 373-386.